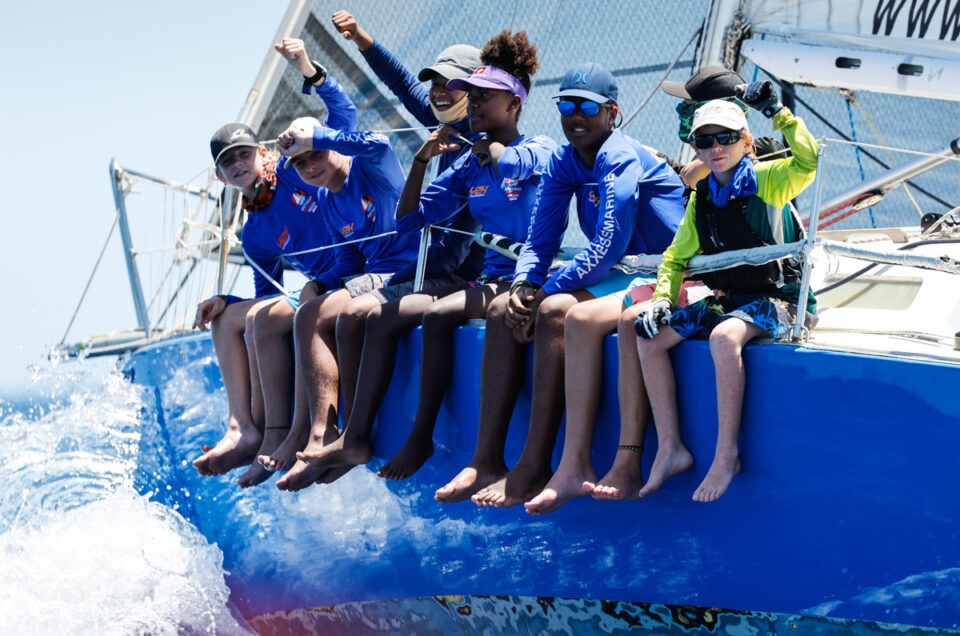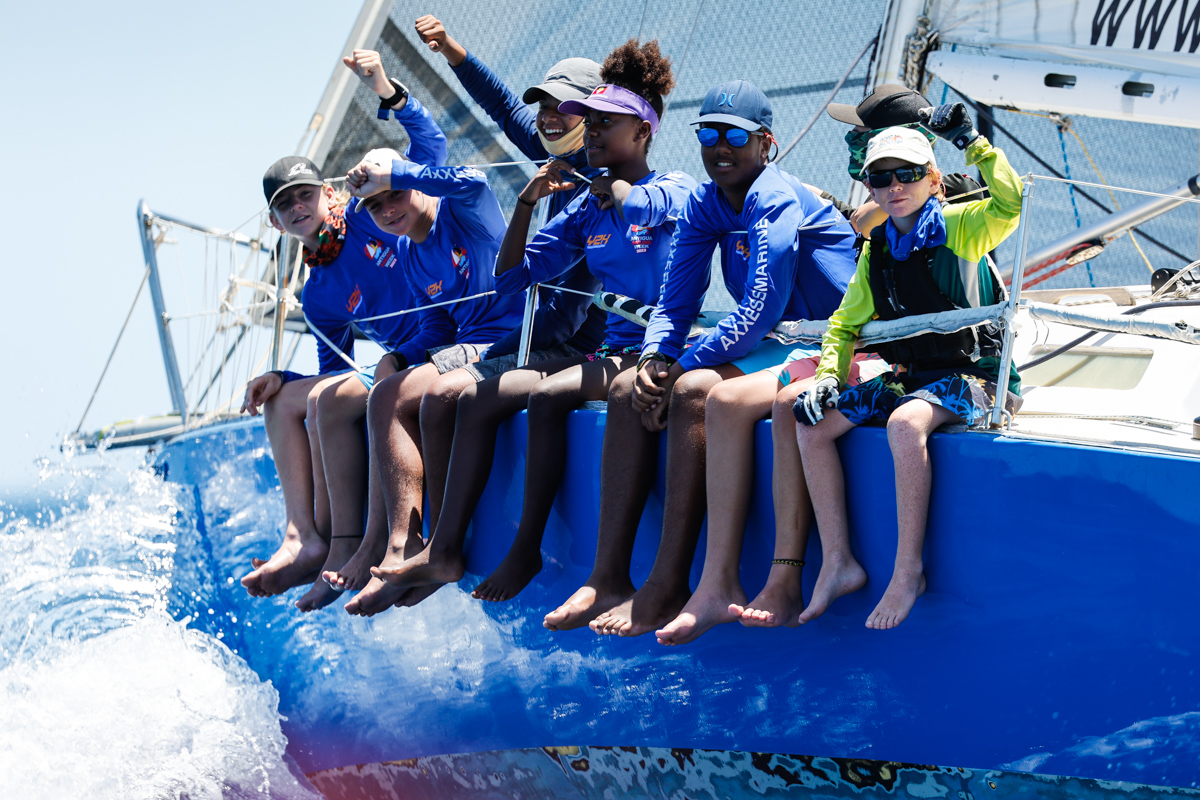 Press release – St. John's Antigua, May 01, 2023: 35 young sailors took part in this year's Axxess Marine Youth to Keel (Y2K) race day. "This is my third regatta for the year and my first-time taking part in Antigua Sailing Week.  I am really enjoying being a crew member on Absolute Properties The Blue Peter as we have specific tasks and duties as well as having an opportunity to oversee the yacht and give orders to each other," stated Imani John Polanco, 12, speaking after two days of racing and two first places in their class.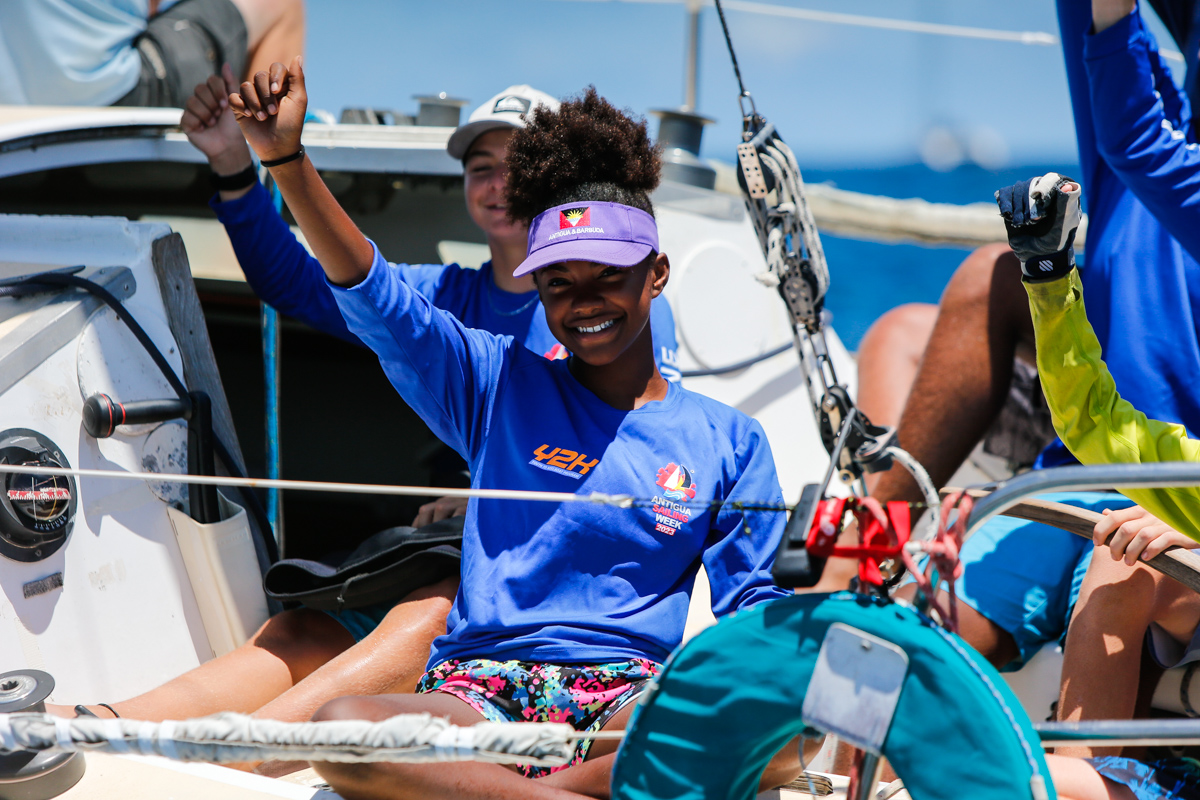 John-Polanco started sailing six years ago: "I love being out on the water as you can just focus on the water and racing. And this race is also good team building experience as most of us will be going off to the World Optimist in Spain in June."
Several Y2K participants and alumni took to the podium as part of winning crews and several captains praised the hard work and dedication of the young sailors, many of whom have come through youth sailing programs hosted by the National Sailing Academy (NSA) and the Antigua Yacht Club (AYC).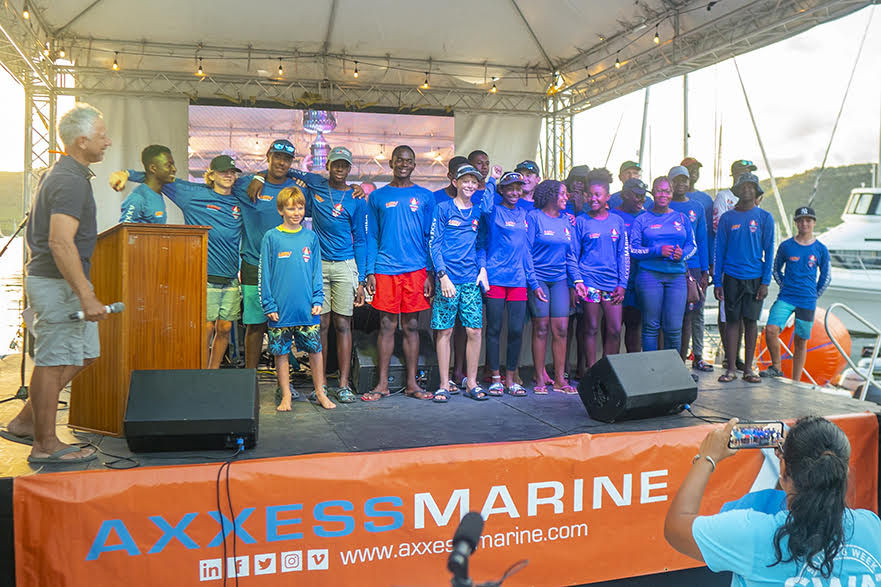 Daniel  Brown, 16 spoke of his experiences since his first ASW Y2K event in 2022: "I have learnt and done so much since then, I participated in the RORC Caribbean 600 and am now a member of RORC and will be going to the UK in August to teach others about my journey. This experience has been breathtaking, and I am encouraging others to try this. I have learnt so much and I feel like I have found my 'thing' and am really excited about where this journey will take me."
Axxess Marine provided special rash shirts and waterproof bags as well as a post and pre-race lounge area for the young sailors where they can meet with Y2K coordinators, Lorraine Mitchell and Helen Spooner.
35 crew of Y2K youths aged between 13-25 years old total 35, 17 who are placed on individual boats with ASW entrants and youngest of 13, and 18 who make up the crews of three boats, Ocean Warrior, Spirit and Absolute Properties, with the latter having 12-year-olds on board.
The Youth to Keelboat Programme (Y2K) was launched in January 2018 by Antigua Sailing Week in conjunction with the Antigua and Barbuda Sailing Association and the Caribbean Sailing Association.
---