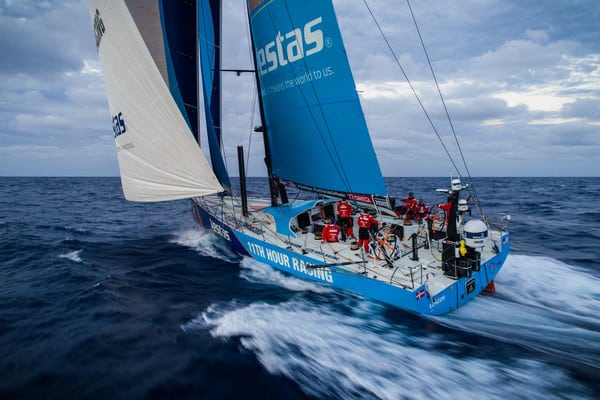 The VO65 Sisi, also known as the Austrian Ocean Racing Project, is a powerful racing yacht that has competed in some of the most prestigious offshore races in the world. Built in 2014, this 65-foot monohull was originally designed to compete in the Volvo Ocean Race.
Sisi has a powerful sail plan that allows it to reach incredible speeds, even in challenging conditions. It has a towering mast that stands over 30 meters tall and is equipped with a range of high-performance sails, including a mainsail, jib, staysail, and spinnaker. The boat's sleek design and advanced engineering make it a top contender in any offshore race.
Since its launch, the Austrian Ocean Racing Project has achieved impressive results in some of the world's most challenging races. In 2018, the boat competed in the RORC Transatlantic Race, where it placed second in its class. Sisi has also competed in the Rolex Fastnet Race and the Middle Sea Race, among others.
With its impressive performance and racing pedigree, Sisi is a top choice for sailors looking to compete in offshore races. Whether you are an experienced racer or a novice sailor looking for a new challenge, Sisi offers an unforgettable racing experience that is sure to leave you wanting more.
To book with LV yachting click link below:
---