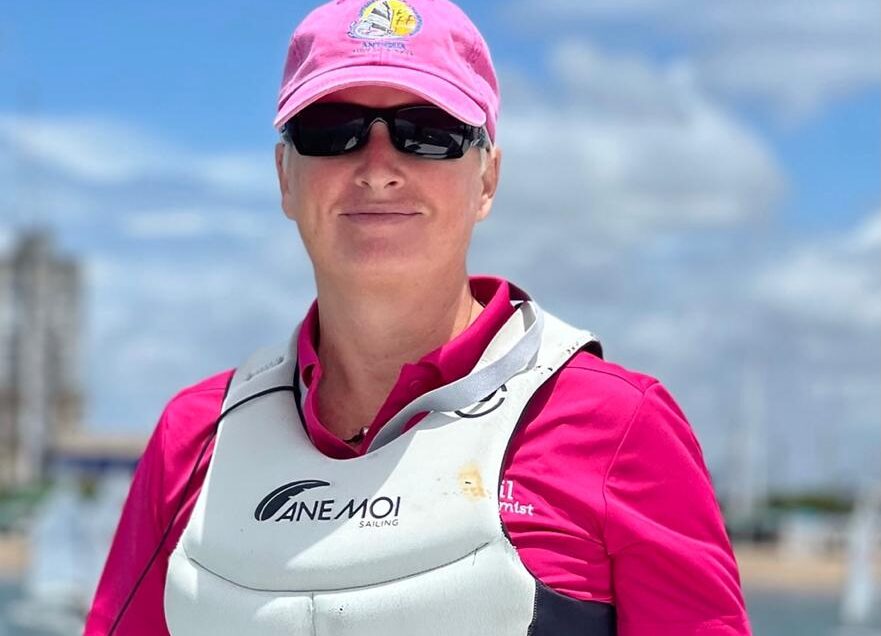 Susan Elliot Beatty started sailing competitively in North America over 25 years ago, first in J24s.  For over 15 years she managed the bow for a predominantly all female J105 race team.  To this day, the woman who skippered throughout that program remains her closest friend, a strong bond forged from the trust established during years of racing together.
Professionally, Susan is the Regatta Secretary for the International Optimist Dinghy Association, the largest youth sailing organization in the world, and oversees the World and  6 Continental  Championships organized by the Class each year in a different part of the globe. She first came to the island in 2016 for an Optimist North Americans and decided to make English Harbour her home base.  The 2019 Optimist World Championship hosted by Antigua still claims the World Record for the largest number of countries to participate – 65 in total.
When she is not travelling to an Optimist regatta somewhere in the world, she is volunteering to assist with the youth sailing programs and fund raising for travelling teams in English Harbour. She also donates time to support the organizational objectives of the Antigua & Barbuda Sailing Association.   Her real passion, however,  is to introduce more women into the sport of sailing and she is thrilled to be part of WOW sailing program launched this spring at the National Sailing Academy.  The basic intention of WOW is to provide opportunity for as many Antiguan women of all ages as possible to join in and learn to sail, both as helm and crew.  The ultimate goal is to keep the program going in perpetuity, and to  launch next year the first ever Antigua National Women's Sailing Championship for the women engaged with the program to continue to grow and test their skills.  Stay tuned for more information to come!
---