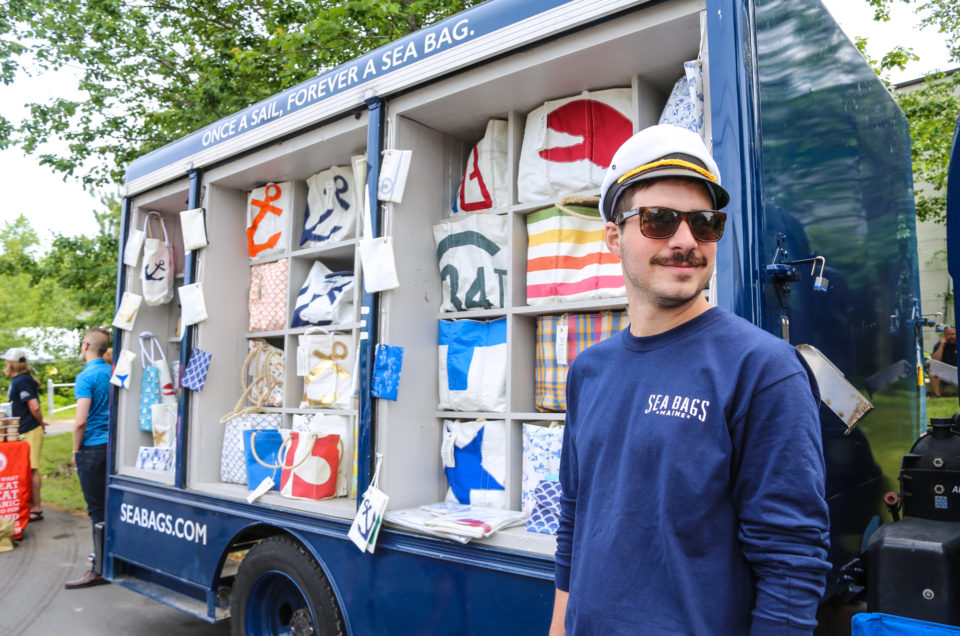 ST. JOHN'S, Antigua (April 4, 2017)—Sea Bags, a brand at the forefront of giving a second life to used sails, has signed on as a sponsor for Antigua Sailing Week. The partnership supports an on-going commitment to promote environmentally responsible behavior by incorporating green initiatives into the 50th annual Antigua Sailing Week.
Sea Bags is a Maine-based company in the U.S. that makes and designs products, including totes and home accessories from recycled sailcloth. The company, which was established in 1999, has saved more than 500 tons of sails from landfills since they started.
"As a company founded on recycling and sustainability, we are thrilled to be the official sustainability sponsor of Antigua Sailing Week and the Green Team," Sea Bags' Vice President of Sail Acquisition, Carrie Mack said.
The Green Team, which is tasked with collecting waste materials generated throughout the regatta each year, will include used sails that might otherwise end up in a landfill. Sea Bags will be helping to collect those sails, and through its Sail Trade Program, may provide a product in trade for every used sail, depending on the size and condition of that sail. There will also be a chance to win a Sea Bag through an online drawing to be announced.
Antigua Sailing Week's Commercial Director Alison Sly-Adams said that the organization is delighted that Sea Bags has come on board as its sustainability sponsor for 2017.
"The endorsement of the concept of the circular economy by using old sails to produce beautifully crafted bags is a great example of the out of-the-box thinking that is required in such an environmentally challenged world," Sly-Adams said. "Sea Bags' support will allow us to continue to build our Green Team within the event and work on growing initiatives such as straws on request not just in the event, but throughout the year."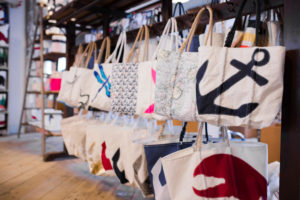 The Antigua Sailing Week and Sea Bags partnership supports a commitment from regatta organisers to implement, for the seventh year, the Sailors for the Seas Clean Regattas program. The program educates the boating community about sustainability practices and ways of protecting and conserving the marine environment.
Sailors for the Sea is an ocean conservation non-profit that independently certifies and verifies that a regatta, yacht club or sailing program operates in an environmentally responsible manner.
Click here to learn more about our Clean Regattas Program: https://sailingweek.com/our-green-initiatives/
For more information on Sailors for the Sea's Clean Regattas visit: sailorsforthesea
For more information on the Sea Bags Sail Trade Program, please visit: https://seabags.com/info/sea-bags-sail-trade-program.html
---
You might also like