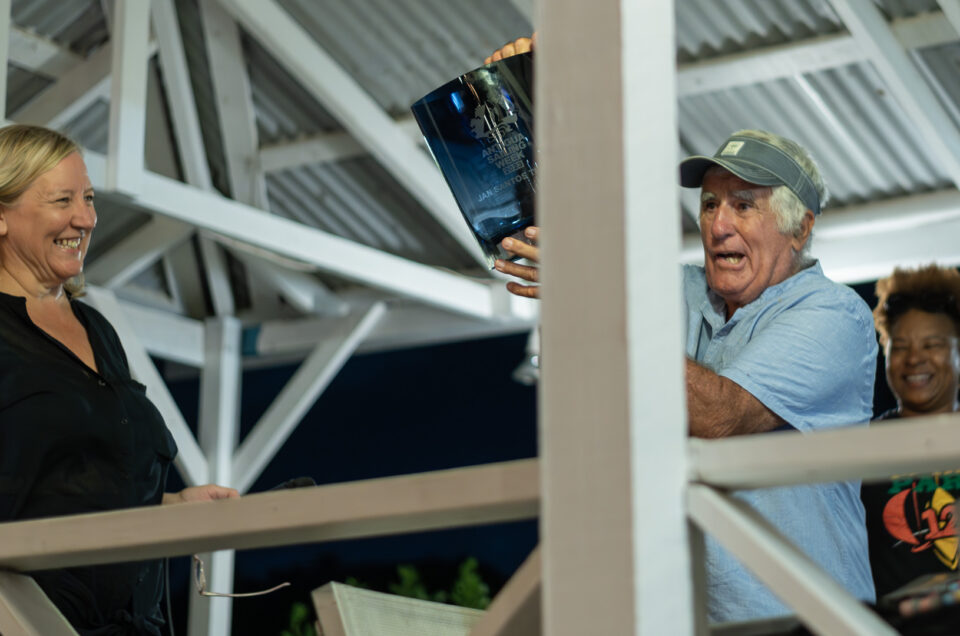 The Jan Santos Trophy is awarded annually to honour individuals who have shown dedication to Antigua Sailing Week (ASW) over an extended period of time.
For 2023 it was awarded to Sandy Mair who has been a CSA Measurer for nearly 40 years. He continues to have enormous passion for the sport. Inclusivity is so important to ASW and his creation of the Variable Calculation used in our Club Class, was genius. He also was the creator of the CSA Travellers Trophy as a way to encourage both participation and performance of boats around the region at each-others events. He would never knowingly turn someone who wants to race away. Of course, his Scottish story telling and dancing are nearly as legendary as his eyebrows.
Well deserved congratulations to our legend Sandy.
---