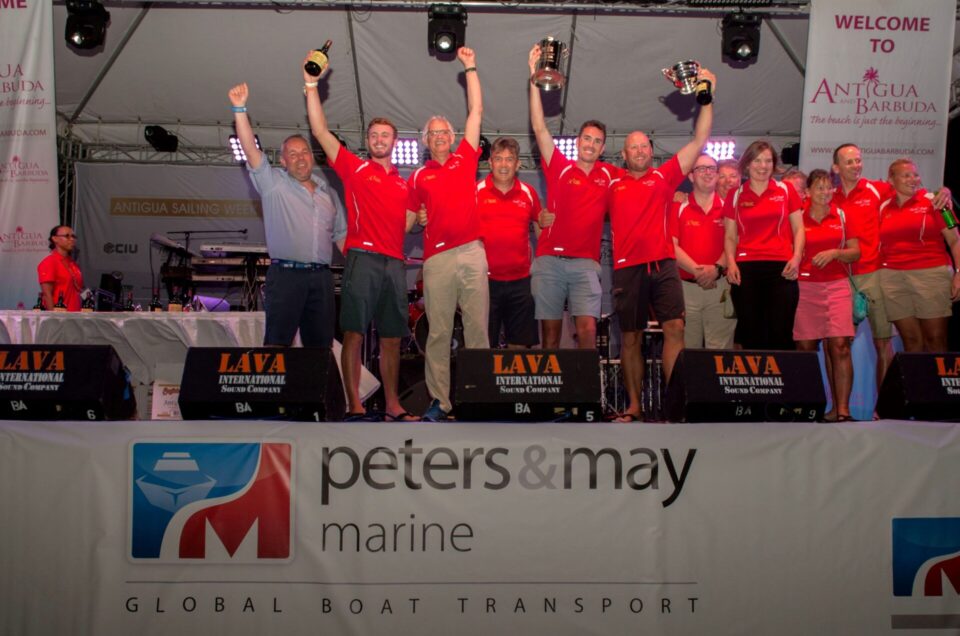 The Notice of Race for the 2022 edition of the Peters & May Round Antigua Race is now available. The race, a prelude to Antigua Sailing Week (ASW), is an independently scored one-day yacht race around the island of Antigua attracting over 40 boats making it one of the more competitive circumnavigation races in Antigua & Barbuda .
Competitors who come from the Caribbean, UK, Europe and USA to participate in Antigua Sailing Week are eligible to enter this 53 mile race which doubles as a fiercely competitive warm up for the ensuing 5 day series. The race is also a challenging end of season highlight for some that have chosen not to be a part of the ASW fleet because of scheduling but want to be a part of the kick off. Eligible classes include CSA racing, CSA double-handed and multi-hull.
Craig Stanbury of Peters & May says "We are looking forward to a busy period with clients looking to relocate their yachts to the Caribbean in the next months, as requests and bookings are picking up. In addition to our popular Transatlantic Routes, we are also offering a monthly service between the US East Coast and the Caribbean.  And we continue to offer shipping discount for any boats fully entered for Antigua Sailing Week, with a further discount for a round-trip transatlantic shipment."
Peters & May Round Antigua Race course map
Participants complete the course around Antigua by starting at 8am off Fort Charlotte racing east towards Half Moon Bay, past Green Island, around to Dickenson Bay, past St. Johns & Five Islands Harbours, along the coast featuring the white sands of Jolly Beach & Darkwood, passing the outer Cades Reef to Curtain Bluff, and then back to the finish line outside of English Harbour.
Land based spectators can make their way to one of the many vantage points on the South (Shirley Heights Lookout), East (Devil's Bridge) and West (Pearns Point) to watch the race progress.
MOD 70 Warrior –  2018 Peters & May Round Antigua Race  @pwpictures.com
A successful race relies on a combination of sailing and technical skills, local knowledge and mother natures whim of the day. Although the majority of the fleet will take many hours to complete the race, in 2015 Lloyd Thornburg's MOD 70 trimaran Phaedo3 smashed the existing overall Peters & May Round Antigua Race course record with an elapsed time of 3 hours, 26 minutes and 9 seconds, while the monohull elapsed time record, currently set in 2018 by the Americans on Warrior, the modified Volvo 70, stands at an elapsed time of 3 hrs 55 mins 38 seconds.
Jaime Torres, ASW Regatta Organiser and past competitor is enthusiastic about the upcoming event and had this to say, "I love the Round Antigua Race because it is such a perfect prelude to ASW. The long point-to-point 360-degree course offers a full serving of TWAs to the many crews that use it to test out gear and prove crew just before the main event. Long legs put a premium on tuning and allow yachts to fine-tune their settings with an actual sampling of the conditions likely to be encountered for the next week."
The Notice of Race and additional race documents for the Peters & May Round Antigua Race can be viewed here. To enter the race please visit this yachtscoring link.
---
You might also like