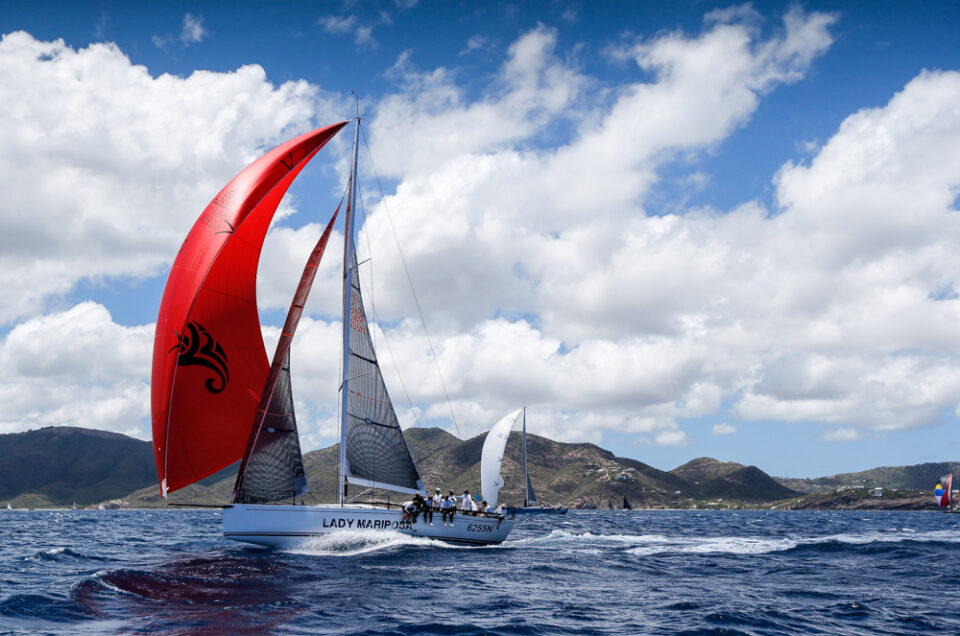 The organisers of Antigua Sailing Week invite you to compete in the 53rd edition of Antigua Sailing Week starting on April 26 and ending on May 1, 2020. As usual, the popular Peters and May Round Antigua Race is our warm-up on April 25.
The 52nd edition of the race in 2019 boasted a slew of international entries from more than 20 countries Great Britain, USA, Germany, Lithuania, Australia, Hong Kong, and islands across the Caribbean. Over 100 yachts in 12 classes gathered for a week-long spectacle of competitive racing and incredible shoreside events that take place in UNESCO designated Nelson's Dockyard National Park and its environs.
Antigua Sailing Week attracts a large variety of boats, including performance racing and cruising boats, multihulls, bareboats, race charter boats, small cruisers, and sport boats so that there is competitive racing no matter what you ride. The island of Antigua also offers convenient yacht transport, allowing hassle-free return of vessels post race to the UK and Mediterranean.
Newly appointed Race Manager, Jaime Torres, says: "50 years of experience hosting the World's premier racing yachts has cemented Antigua Sailing Week as a Must Do event in the Caribbean sailing calendar. This year we are going all out be as inclusive as possible. Our newly refined Club Class is specially designed to bring the podium experience to the cruising sailor that never expected to participate in such a high-level event. Club Class is about who has the coldest beer, not the coolest gear!"
He went on to say: "So many in our racing fleet have black or dark grey sails. For 2020 we will be implementing a mandatory proof of sail numbers legibility, so boat managers, get on the ball with this."
With entry fees now at their lowest per foot and increasing at the end of the year, organisers suggest participants go for the savings and enter early.
View and download the Notice of Race by clicking here.
To enter the 53rd edition of ASW  visit our portal  here.
For more on Peters & May Yacht transport to and from Antigua click here.
To stay abreast of developments on the road to Antigua Sailing Week 2020, connect with us via the below links.
Facebook & Twitter – @Sailingweek
Instagram – @sailingweekantigua @reggaeinthepark_asw
---