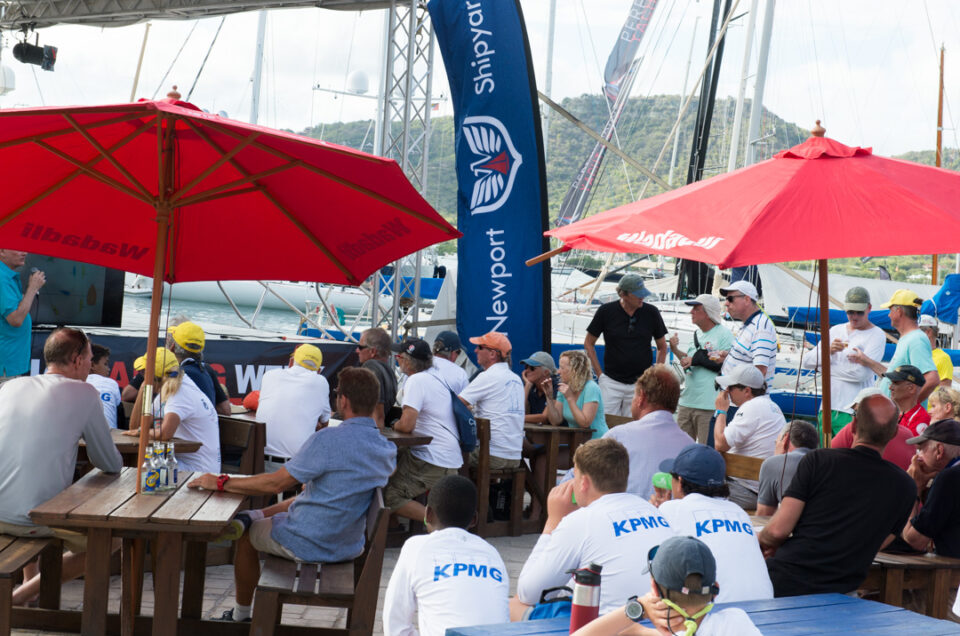 Friday 26 April, Antigua Yacht Club – The inaugural Racing Rules of Sailing Seminar sponsored by Newport Shipyard saw over a hundred sailors gather on the lawn of Antigua Yacht Club for a presentation by David Pelling, Chairman of the International Jury for the 52nd Antigua Sailing Week.
David Pelling is a World Sailing International Judge and has been an International Umpire since 1995. Working at prestigious events such as the Women's Match Racing Championship, the Bermuda Gold Cup, and as an official at the Louis Vuitton Cup, he is an authority on the Racing Rules of Sailing.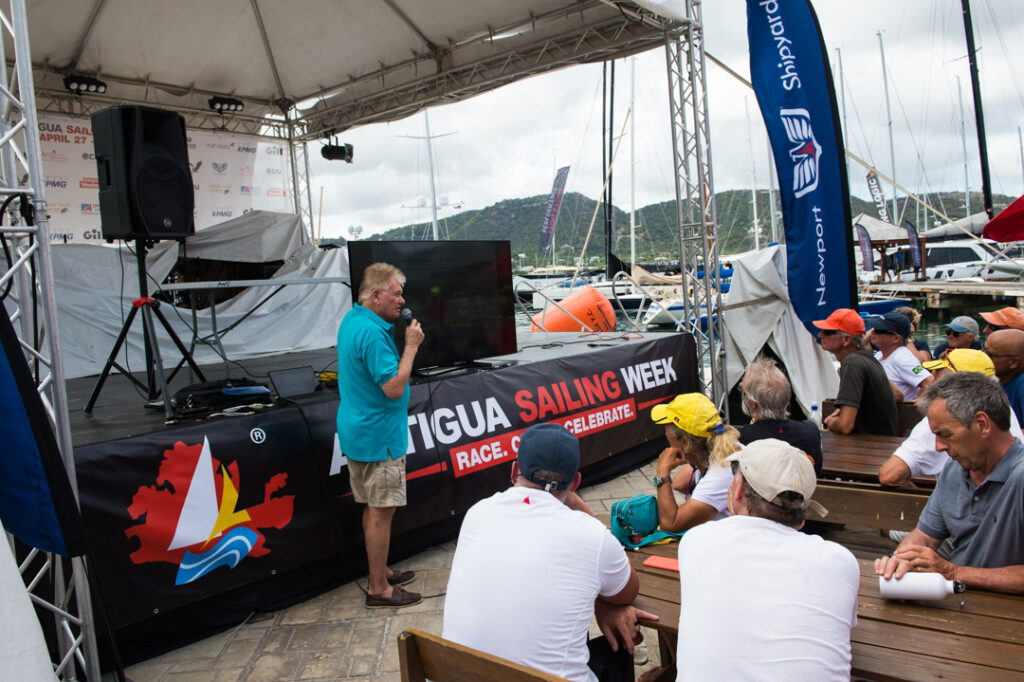 David produced 27 different racing scenarios to demonstrate to crews how the Racing Rules of Sailing should be interpreted. These included: What to do if you are over the line early, scenarios at mark roundings, giving room at the mark, as well as port – starboard situations; even what to do if you have hit the finish pin!
It was a real eye-opener for young and old sailors alike, with members of the Youth to Keelboat Programme (Y2K) and veteran sailors listening attentively. After the seminar, competitors were given the opportunity for a Q & A session.
"We all think we know the rules, but even top professionals can get it wrong. It is easy to make a mistake," said Pelling. "The Racing Rules of Sailing Seminar is not designed to be exclusive in any way, in fact anyone who would like to have details of my presentation is very welcome to contact me via Antigua Sailing Week afterwards."
---
You might also like