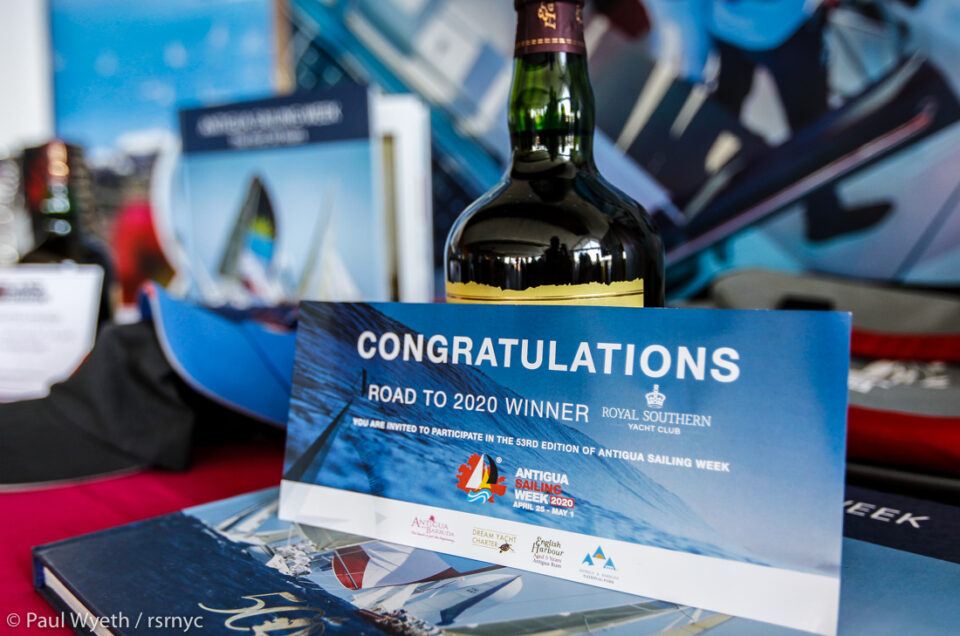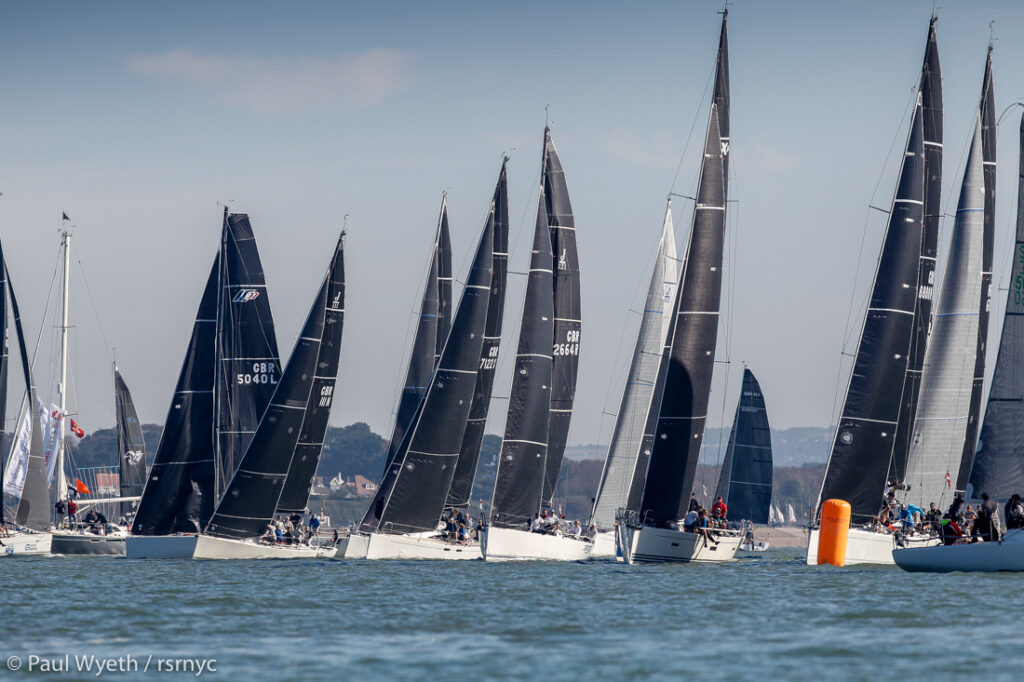 Racing on the final day for the 2019 Royal Southern Summer Series had a special atmosphere with magnificent prizes for overall achievement from Land Union and Antigua Sailing Week / Antigua Barbuda Tourism Authority.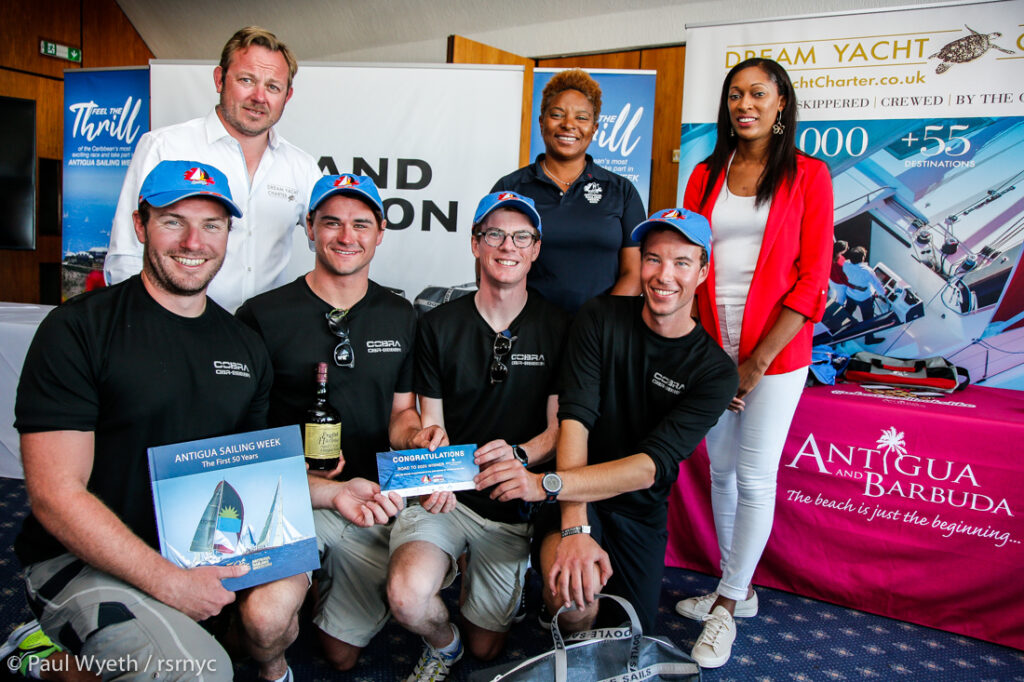 The overall winner of the 2019 Royal Southern Summer Series was Blair & Beckett's King 40 Cobra, who received inclusive entry for seven people to the 2020 edition of Antigua Sailing April 25 – May 01. The prize includes return flights from Antigua, bareboat Dream Yacht Charter, free entry to the regatta and dockage at the UNESCO World Heritage site Nelson's Dockyard.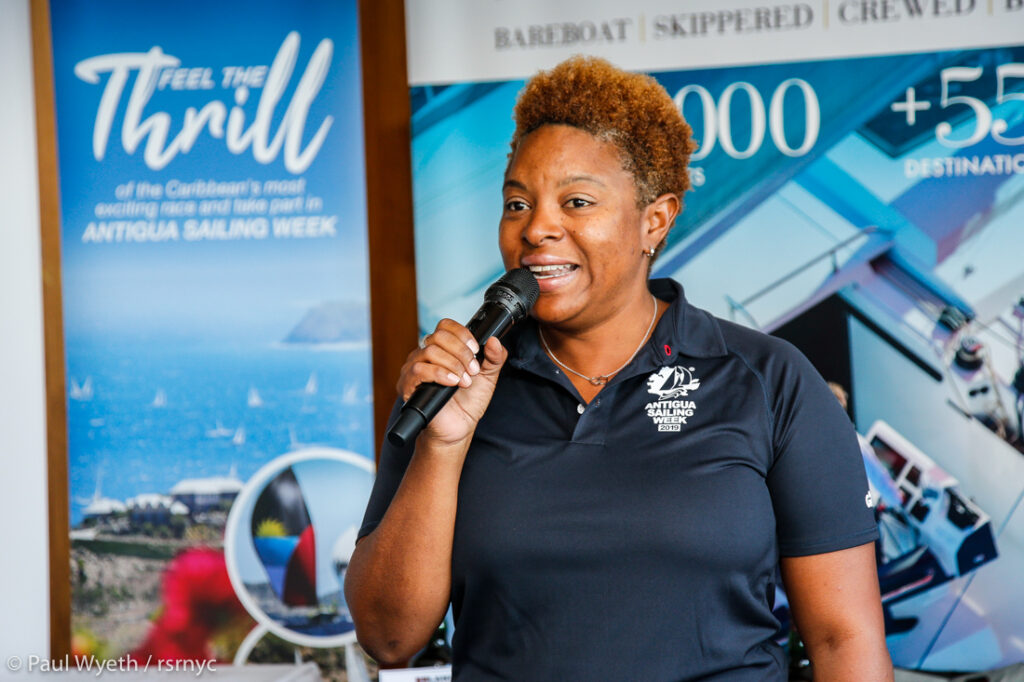 During the prize-giving ceremony Antigua Sailing Week's Rana Lewis commented, "The Royal Southern has a long history of sailing in Antigua and is a fitting place for us to start this promotion. We are especially happy that it has been won by a young team, who will be coming to Antigua Sailing Week for years to come."
"We really like racing with the Royal Southern but knowing what was at stake in the final regatta made the racing much more tense," commented Cobra's tactician Stevie Beckett one of the core crew of 20 year-olds racing the King 40. "The chance to go to Antigua Sailing Week is pretty rare, only one of the team have been before, and he has told us that it is awesome! It is amazing and I haven't quite got the words to express our gratitude to the sponsors and the Royal Southern for giving us such a wonderful prize."
Dream Yacht Charter's Andy Byham commented: "Providing a bareboat for the promotion was a fantastic way of cementing our relationship with both Antigua Sailing Week and the Royal Southern Yacht Club. Cobra will have a fantastic time at the regatta, they are going to experience the time of their life!"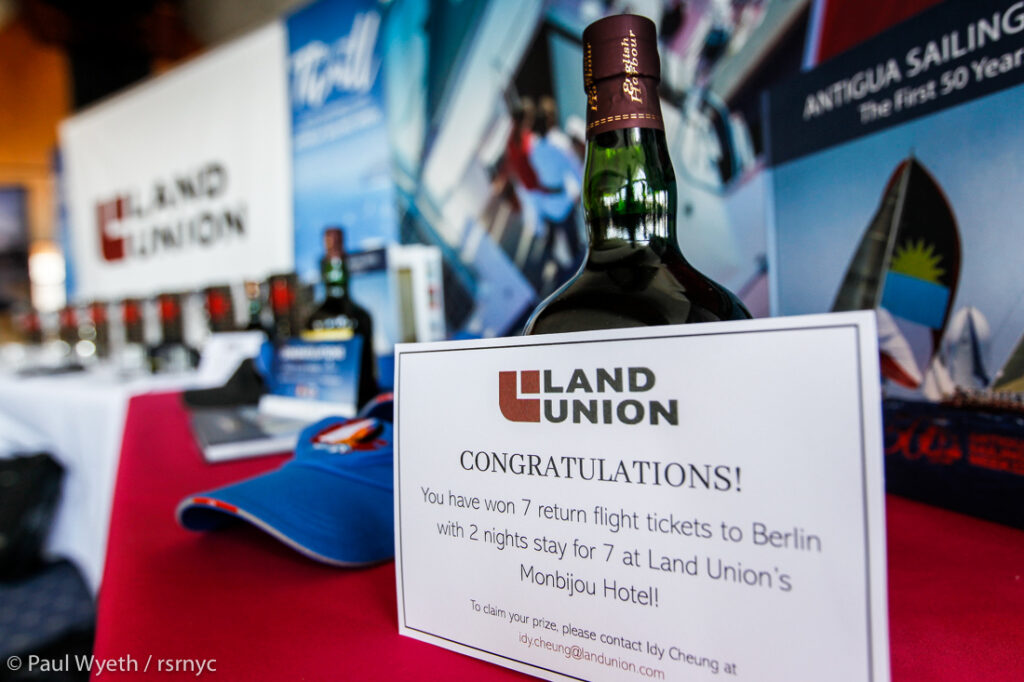 Second overall for the Royal Southern Summer Series, and winner of the HP30 Class for the Land Union September Regatta, was Malcolm Wootton's Farr 30 evo Pegasus DekMarx, winning flights and hotel accommodation for seven people to Berlin courtesy of Land Union.
"We have won the HP30 Class two season's running and would have won the trip to Antigua if we had more HP30s racing, so let's get more out next year!" commented Malcolm Wootton. "We bought an abandoned 25 year-old boat, stripped it down, and only put back what we needed to make it faster. We have six keen crew, everybody has proper jobs, everybody is focused and it works. Winning is great but seconds count in the HP30 Class, the most important thing is having fun, as anyone can win any race. Credit to the Royal Southern for getting this level of sponsorship, we have never seen anything like it."
Third overall for the Royal Southern Summer Series, and winner of IRC 3 Class for the Land Union September Regatta, was Handley & James' Mustang 30 Gr8 Banter, winning hotel accommodation for seven people in Berlin. Ian Handley was enjoying a drink at the Royal Southern with his crew including Piers Nicholls and Zoe James, who have both competed in the 29er Class, and will be going to university at Oxford Brookes and Durham respectively.
"The crew's collective age is about the same as mine," smiled Ian Handley. "If it's a heavy old boat or a 29er it is still about trim and VMG. When I was 14 I raced on the Solent with my mum and dad, we had a wonderful time and improved our results over a number of years, but it was a big journey. I teamed up with Tim James to put our kids and friends on that bigger boat journey. Racing in the Solent with all those variables, it is difficult to get it right, but hugely enjoyable."
The Road to 2020 continues this weekend September 21 in Freiderichshafen, Germany with the Interboot Antigua Barbuda Trophy.
---