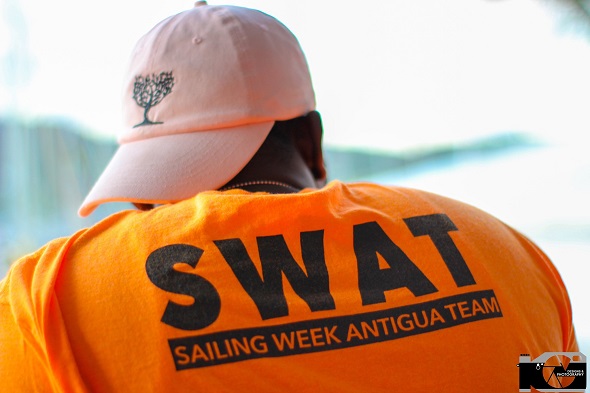 For over 50 years the staging of Antigua Sailing Week as a tourism product and as a mainstay on the local social calendar has facilitated economic activity  in excesses of $7 million USD per year.
The inevitable 2 year cancellation of the event has left a void in the community, the organization and in many of the related industries. 
Sailing Week Antigua Team (SWAT) are determined to kick-start the planning and are looking for experienced or enthusiastic residents who want to share their creativity, ideas and participate while learning what goes into the planning of this very important national event.  
With zero new reported Covid-19 cases and increasing vaccination rates reported on Antigua & Barbuda, organisers of the week-long event next April are optimistic that 2022 Antigua Sailing Week will be a banner event.  Plus, there is strong interest from individuals around the world, eager to participate and the roster is currently at 57 entries – a remarkable number for this period in the schedule.
We like to say it takes a village…so we are asking the community to get involved ON A VOLUNTEER BASIS to lend a hand to make "SAILING WEEK GREAT AGAIN!"
At this time we are interested in identifying individuals who can assist with the pre-event planning & tasks, however as we turn the corner into 2022 we will be considering in-event team members.
If you are interested in pre-event please email –
info@sailingweek.com
with an expression of interest, a resume and how you see yourself participating in the planning of the event.  If you are interested in volunteering
during
the event – please the online form-  
https://sailingweek.com/volunteers/
and we will be in touch once we determine our needs for 2022.
---