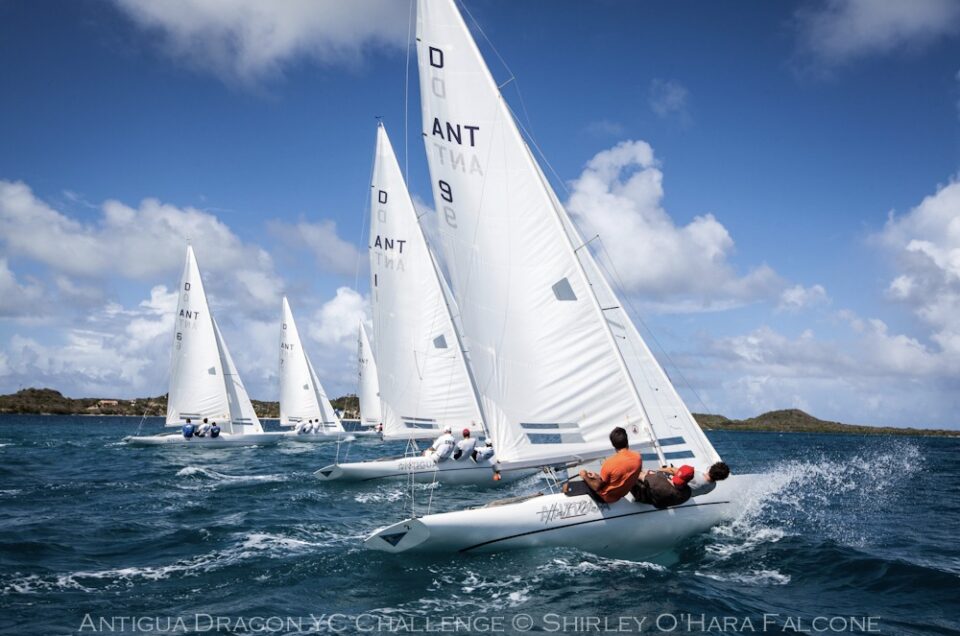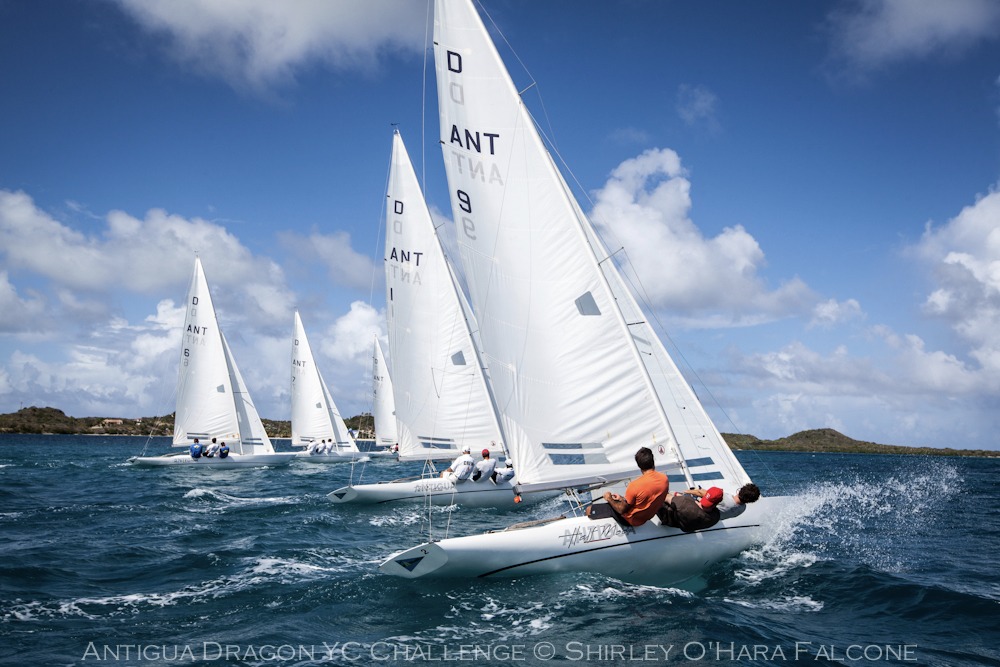 Antigua Sailing Week is delighted to announce that the Dragon Class will form part of the event for 2024. The Antigua Sailing Week Dragon Cup, sponsored by the Antigua Yacht Club Marina & Zaoli Sails, will be awarded to the class winner.
A minimum of ten races are scheduled to take place over five days in fantastic Caribbean conditions on identical Petticrow Dragons. Owner of the Antigua Yacht Club Marina and the eight beautiful dragons says, "I am excited to see the return of the Antigua Dragon Cup and to see the boats back in the waters of Falmouth Harbour and English Harbour. We are inviting dragon sailors from around the world to take part in this prestigious event". Previous race winners include world class sailors Mike Topper and Poul Hoj-Jensen and current champion is Rocco Falcone who is currently on the 69F circuit.
Racing will take place in Falmouth Harbour, and weather conditions allowing, the coastal waters between English Harbour and Falmouth Harbour.
Entrants to the class may request an invitation to the event which requires submitting previous racing credentials and then selection will be confirmed. Charter boat fees are US$5000 for the week of racing including one practice day and includes dockage at Antigua Yacht Club Marina.
Racing will be managed by the ASW race committee which will include RS Elites on the same start line and the Notice of Race includes reference to the class and the process to request an invitation to race.
Alison Sly-Adams, Antigua Sailing Week President says, "With limited spaces we encourage interested sailors to get in touch to request an invitation as soon as possible. We are very excited to see an increase in the number of boats at Antigua Sailing Week racing in one-design classes and with races inside Falmouth Harbour, spectators will have perfect views from properties, bars and restaurants around the harbour."
The Notice of Race can be found here: https://yachtscoring.com/event_documents/16104/ASW_2024_NOR_Final.pdf
For charter & accommodation information e-mail: Antigua.camilla@gmail.com
Check out this video from the 2014 from the Antigua Yacht Club Challenge, raced in Falmouth and English Harbour.
Antigua Dragon YC challenge. 2014, the innaugural edition. from A C Q U A F I L M S on Vimeo.
---