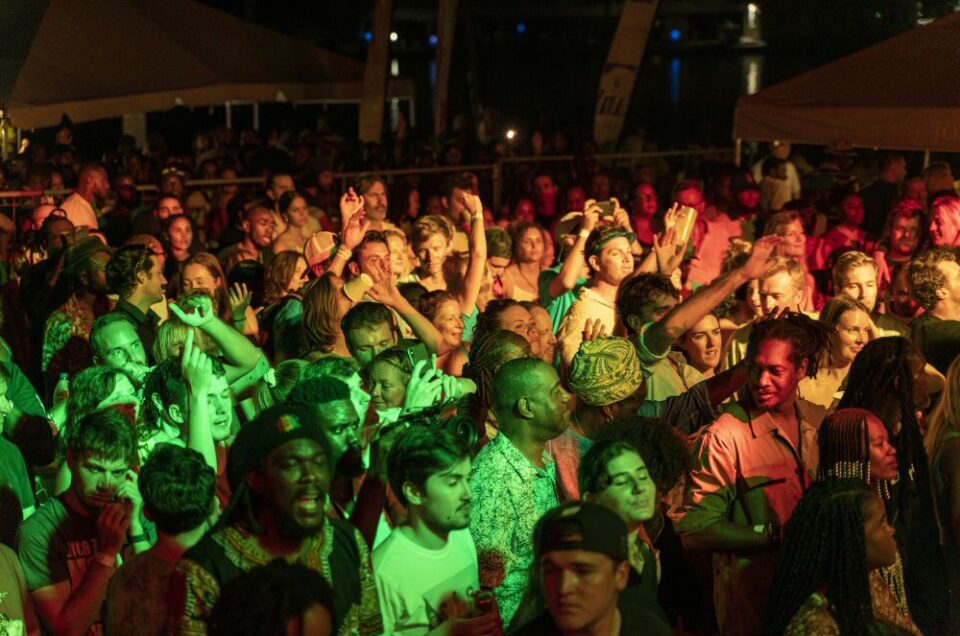 Press release – St. John's Antigua, May 03, 2023: Historic Nelson's Dockyard was once again transformed for Antigua Sailing Week's 12th Reggae in the Park. Fans came early to experience a full afternoon into evening of music in the Inet Festival village, a first for this event.
3700 patrons had an opportunity to try out Ital food, and grilled specialties and bars while legendary sound system Sister Souljah, as well as artists Merchy, Bless Eye and Kenne Blessin provided the music, warming up the crowd before the main acts got underway with Grammy Award nominee Jesse Royal, British MOBO Awards nominee Lila Ike and Billboard Reggae Chart Topper Protoje with support acts Cool Blaze, Shacia Payne Marley and DJ Quest rounding off a spectacular evening.
"I truly appreciate this opportunity and am grateful to be here singing to the fans, it was great out there, the fans really showed me love," stated Kenne Blessing, after his crowd-pleasing performance as he was also joined by Logic and Jashan Hughes.
Lila Ike's powerful performance resonated with the crowd, who sang along with her. Jesse Royal and Protoje both performing and visiting Antigua and Barbuda for the first time, expressed their joy of being here. "It was a lovely experience seeing all these familiar faces, it had a good vibe and energy. It is a joy to be here, and I hope the people living here preserve what they have, as it is special. The highlight for me has been the people, it's good to feel the love that we get from them," said Jesse Royal. His sentiments were echoed by Protoje who thanked the people of Antigua for embracing him and his music.
"Last night was truly spectacular. Antiguans welcomed people from across the world to witness Antigua's finest performers, and three great artists in their element. From start to finish, Reggae in the Park delivered to its expectations. Special thanks to our entertainers, production vendors, sponsors, staff, volunteers and everybody involved, your contributions have helped us deliver a spectacular Reggae in the Park," stated Devin St. Hilaire, of One World Tour producers of this year's RITP.
"We must give a special thank you to the management and staff of the National Parks Authority, the Antigua and Barbuda Police Force, CBH and the hundreds of volunteers who have worked tirelessly behind the scenes to ensure that the patrons had a good time," added Rana Jamila-Lewis, ASW Event Manager.
Plans are already underway for RITP 2024.
---