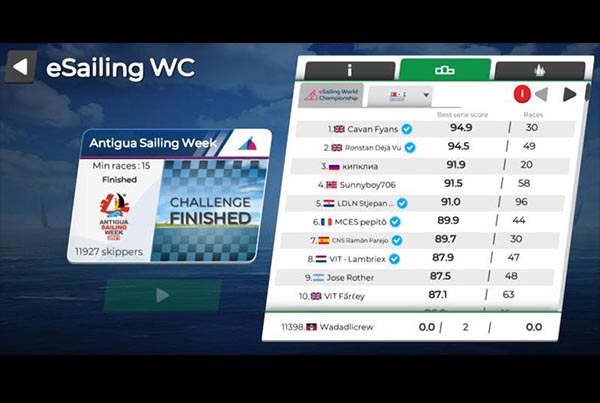 Last week a large number of the worldwide eSailing community took to the virtual waters to participate in the virtual Antigua Sailing Week in an effort to be the winner of the premier challenge in the newly launched  Antigua & Barbuda eSailing National Championship.
This was not the first time Antigua Sailing Week organisers engaged in a virtual sailing racing. Back in 2015 virtual offshore editions of the Guadeloupe to Antigua Race and the Pearns Point Round Antigua Race were held via the realsail.com platform. However, it was the first time that there was a regatta consisting of multiple racing days.
During the 7 day regatta, April 26 – through May 2, organisers saw a total of 4328 races completed with over 87,000 sailors battling it out for the distinction of being the winner in the first ever virtual Antigua Sailing Week.


Congratulations to UK skipper Cavan Fyans sailing under the sail name of Cavan Fyans who raced his way to victory with 94.9 points.
He had this to say about the challenge "The Antigua [Sailing] Week eSailing event was a tough event to score high. With it being a 15 race series it required consistency over a long series, and the level of competition in VR is very high at the moment. Particularly when the events counts towards the eSailing world championship scoring, everyone is out for wins. In the event, after an initial throwaway series I found my rhythm with a series of back to back bullets, getting 12 wins in a row before dropping a 2nd and a 5th right at the end of the series. I was disappointed since I was so close to a perfect score and was sure someone would beat me, but no one managed to jump me on the scoreboard. The Fareast 28R can be a tough boat to race in a big fleet in VRI and it has some idiosyncrasies to work around, but I think the shifty winds played in my favour for the racing anyway!"
For a close 2nd place with 94.5 points was another UK player sailing under the alias Ronstan Deja Vu.
We anticipate being able to race with virtual players in person in Antigua & Barbuda soonest, so until that time we wish everyone a safe summer season.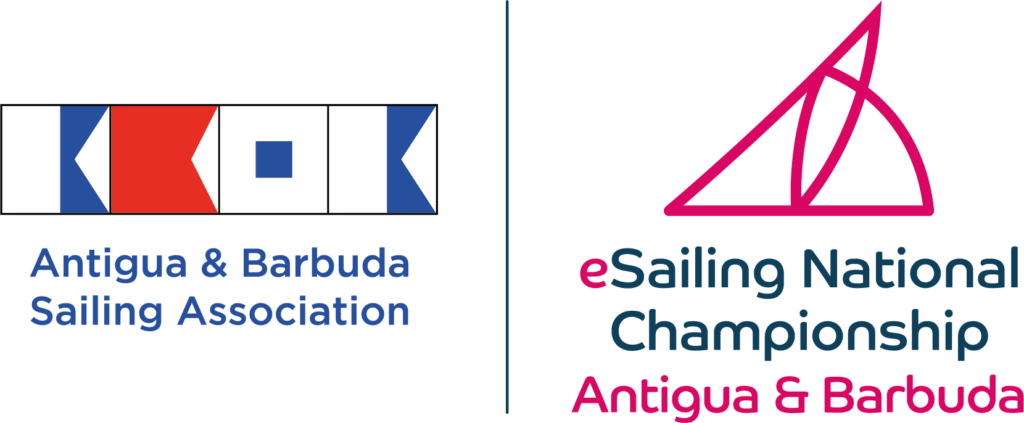 The Antigua & Barbuda eSailing National Championships is hosted on the Virtual Regattas platform in agreement with World Sailing and the Antigua & Barbuda Sailing Association. The platform is free to all players which consists of a million players worldwide.
---