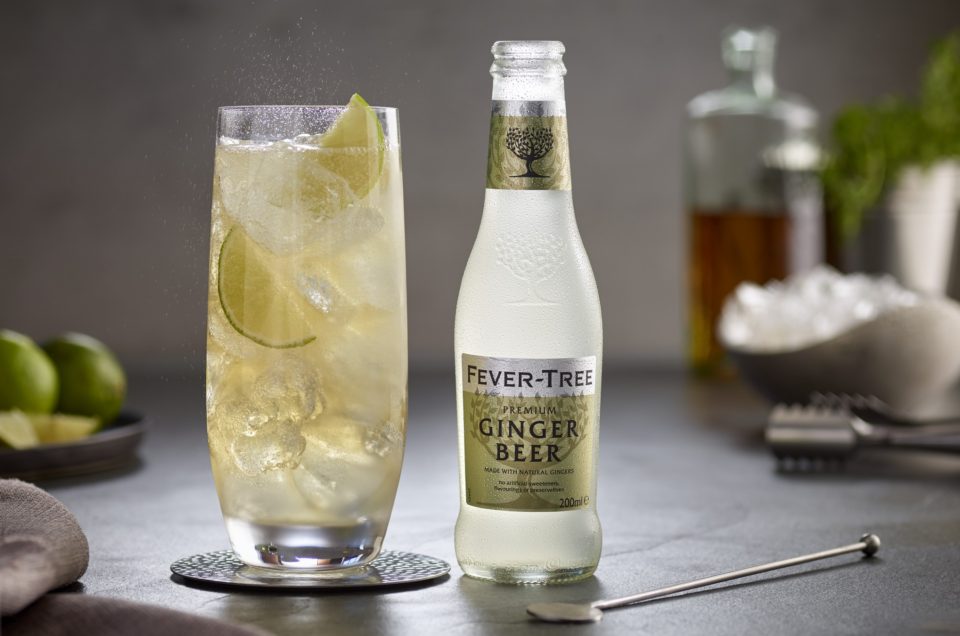 ST. JOHN'S, Antigua, March 10, 2017 – Antigua Sailing Week has added Fever-Tree, the world's leading premium mixer brand, as a significant sponsor announcing it as the event's official mixer.
Since launching in 2005, Fever-Tree has established itself as the global mixer drinks experts, which pioneered a new premium mixer drink category worldwide. The brand has been at the forefront of the gin renaissance and continues to lead the global drinks trend towards simple mixability. There is now a range of 14 delicious Fever-Tree drinks, each of which has been crafted to perfectly complement the delicate flavor characteristics of the spirits they are intended to be mixed with or to be enjoyed on their own.
International Marketing Director Richard Cuthbert said: "At Fever-Tree, it's all about taste which is why co-founders Charles Rolls and Tim Warrillow have travelled to some of the most remote, beautiful and sometimes dangerous regions of the world to source the highest quality natural ingredients from small specialist suppliers."
Named tonic of choice by the World's Best Bars and Restaurants, Fever-Tree has received widespread acclaim from drinks critics, bartenders and gastronomes worldwide for its range of products. It has also built a reputation for delivering crowd pleasing bar activations at a host of prestigious sporting and premium lifestyle events in the UK and beyond.
Fever-Tree is fast gaining popularity within the international sailing community since its iconic bar activations and perfectly served drinks began delighting both sailors and spectators alike at Cowes Week in the UK. By partnering with Antigua Sailing Week, the brand is ready to extend its sailing series into a new territory and introduce the unique Fever-Tree experience to a wider international sailing audience.
"We have an intrepid attitude to venturing to the ends of the earth to source the highest quality botanicals for our products and this has many applicable connotations to the sport of sailing, meaning it's a great platform to share the Fever-Tree event experience," Cuthbert said.
During Antigua Sailing Week, Fever-Tree will bring its iconic bar experience to the island with special activities and drinks menus planned during Daily Prize Giving ceremonies and at Fever-Tree's own Race Day. For winners to celebrate in style, Cuthbert said, winning crews can expect to receive a great selection of prizes, including branded outerwear for victorious skippers through to cases of Fever-Tree, so successful crews can toast their victories in style.
When Fever-Tree hosts its pop-up bar on the lawn of the Antigua Yacht Club and at other venues throughout the week, sailors can expect an experience centered on great tasting long mixed spirit drinks. Competitors and spectators alike will have an opportunity to sample and enjoy the full range of delicious Fever-Tree products which can also be enjoyed as delicious soft drinks.
Fever-Tree's sponsorship deal with Antigua Sailing Week has provided a platform for the drinks company to form a relationship with local distributor Premier Beverages, which has been appointed the importer and distributor of Fever-Tree's products within Antigua.
The partnership will also benefit local bartenders, who will be selected by Fever-Tree to participate in Skype training sessions, as well as in-person master-class sessions ahead of the start of Antigua Sailing Week on April 29, 2017.
---
You might also like