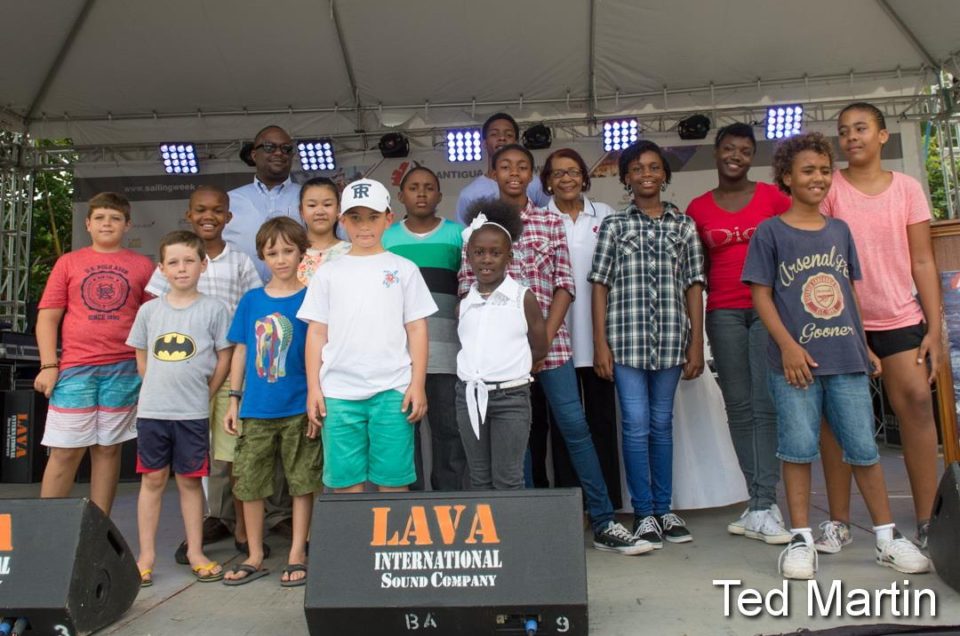 ST. JOHN'S, Antigua, March 09, 2017 — Antigua Sailing Week is excited to launch the 2017 LIAT School Art Competition. In April, the nation's longest-running sailing event commemorates its 50th edition. Given this momentous time in the event's history, this year's theme is "How Has Antigua Sailing Week Broadened Our Horizons?"
The School Art Competition was first created in 1968 to encourage community participation in Antigua Sailing Week. The art competition annually has attracted over 200 entries from schools across Antigua and Barbuda.
As Antigua Sailing Week and the art competition both mark their 50-year milestone, LIAT – the Caribbean Airline – a long-time sponsor has renewed its sponsorship of Antigua Sailing Week and the art competition.
"LIAT is pleased to once again partner with Antigua Sailing Week for this year's School Art Competition," LIAT's Head of Sales and Marketing Egbert Riley said. "This year, as Antigua Sailing Week celebrates 50 years… it is only fitting that we provide support specifically for our children and youths, as they too are a part of this milestone event. They can use this competition as a vehicle to illustrate the impact that Antigua Sailing Week has had on them."
Competitors from 5 -18 years of age will compete in three age groups, as well as for a People's Choice Award voted for on the LIAT School Art Competition Facebook page (https://web.facebook.com/ASWSchoolsArt).
Deadline for entries is Friday April 6, 2017 and entries can be left at the Antigua Hotels and Tourist Association office on Newgate Street, St. John's, or at the Antigua Sailing Week office at 102 Harbour Walk, Dockyard Drive, English Harbour. Voting for the People's Choice Award ends on April 12, 2017 at 1 p.m.
Prizes include flights from LIAT; a tour onboard Sojana, a 115-ft ketch owned by Sir Peter Harrison, the 2011 winner of the Lord Nelson Trophy; stationery from Harper's Office Depot; official Antigua Sailing Week merchandise from sponsor Gill North America and gifts from Colombian Emeralds.
Competition details can be found on https://sailingweek.com/spectators/liat-school-art-competition/ or on https://web.facebook.com/ASWSchoolsArt.
---
You might also like