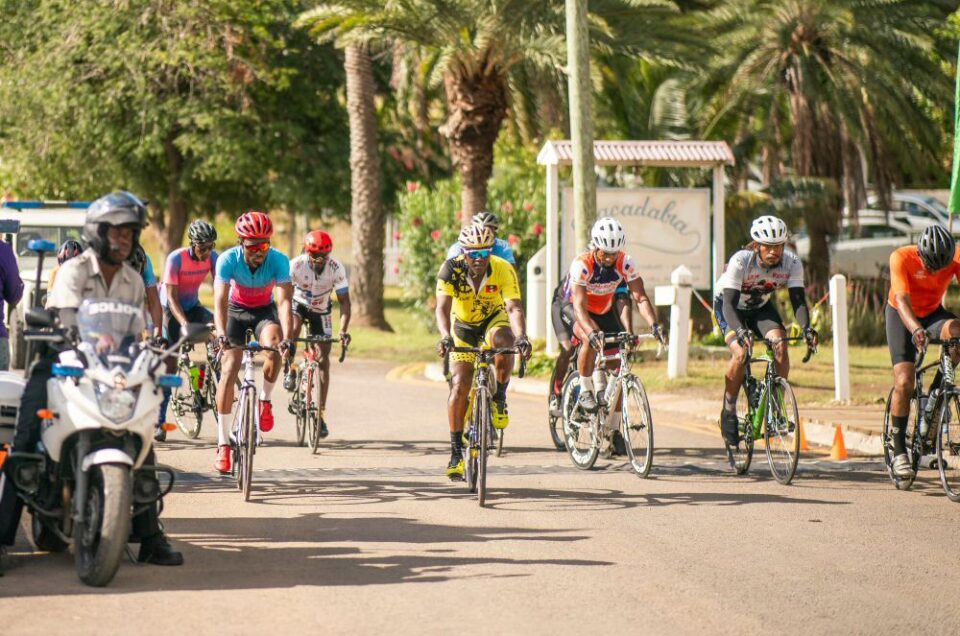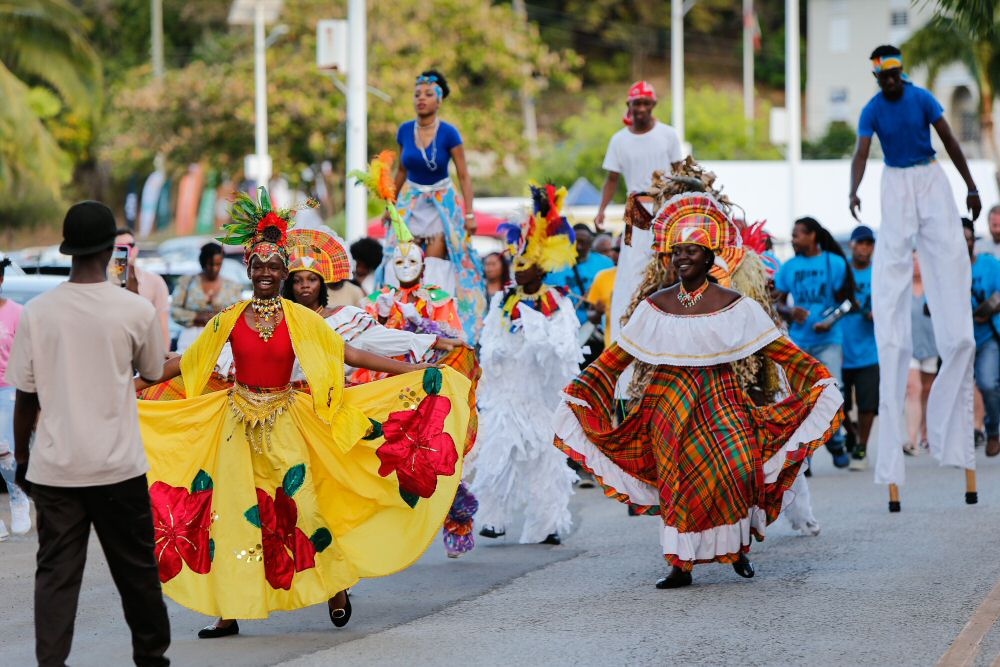 Press release, St. John's Antigua April 29, 2023: "Welcome to Antigua, the heart of yachting in the Caribbean, we are all here to Race, Chase and Celebrate and you have come from 16 countries worldwide to participate in this the 54th edition of Antigua Sailing Week" stated Alison Sly-Adams, President of Antigua Sailing Week (ASW) as she welcomed this year's race crews, sponsors, media, visitors and friends. Sly-Adams added that "I would like to thank many people and organisations who help to make this Regatta one of the best in the world from our sponsors and partners to the Minister and Ministry of Tourism, the Antigua and Barbuda Tourism Authority , the National Parks Authority and the 100 plus members of the Sailing Week Antigua Team (SWAT) who have been working tirelessly for the last few months and days to ensure that we are ready for the ten days of racing, chasing and celebrating."
Earlier in the day cyclists from the Little Rascals Cycle Club took on the challenge of the Chase the Race – Beat the Boats Around Antigua Bike Race, during the Peters and May Round Antigua race in a 60-mile road race starting and ending at Nelson's Dockyard.
"It's a pretty hilly course but we're hoping for the best", said Richard Lam President of the Little Rascal Cycling Club who added that: "Our all-round goal is to get more young people into the sport and ideally get a racer to the Olympics. This is the third edition of this race and the first post COVID. We have racers from juniors to Elite and Masters taking on this challenge."
11 cyclists rode through Liberta, Swetes, Old Road, Valley Road onto Whenner road, American Road toward Longfords and then past the old Pan Am base along the Sir George Walter Highway onto Sir Sydney Walling Highway toward Willikies before coming through Collins, into Piccadilly before ending back at Nelson's Dockyard. The quickest finisher was Emmanuel Gayral in a time of 3 hours, two minutes and 43 seconds. This is the second time that Gayral, an elite rider, has won this event. The cyclists received their trophies and prizes during the Peters & May Prize Giving Ceremony.
The action later in the day switched to the official opening parade for Antigua Sailing Week 2023 (ASW) – a cultural parade of dancers, Moko Jumbies, John Bull and the Point Iron Band danced their way from Nelson's Dockyard to the Antigua Yacht Club (AYC) adding culture and colour to the pre-race festivities.
Photo Credits courtesy of @ASW 2023:
ASW Cultural Parade @Nigel Scotland
Bike Chase the Race @William Simpson
ENDS
---