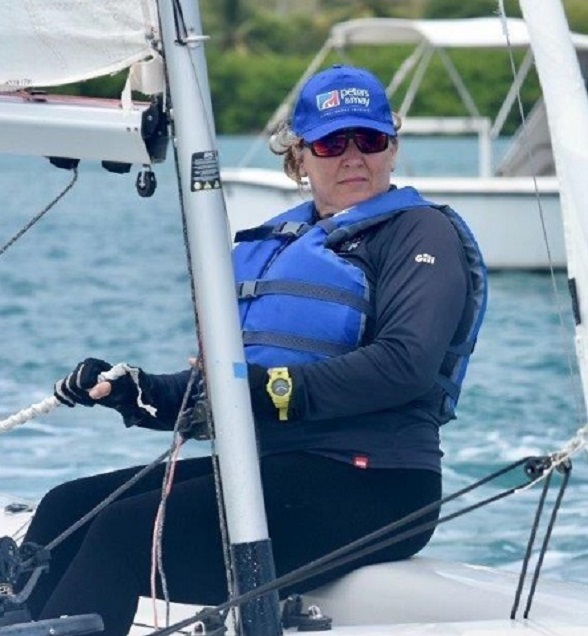 Alison Sly-Adams was born in the UK and has lived in Antigua for 18 years. She is currently President and Commercial Director of Antigua Sailing Week and past president of the Caribbean Sailing Association.
Alison owns a digital marketing and management agency, Mainstay Caribbean Ltd., which is responsible for secretariat functions for the Caribbean Sailing Association and the Antigua and Barbuda Marine Association as well as website creation and management for other companies. She co-owns Antigua Nice Ltd., the company responsible for www.antiguanice.com the comprehensive on-line guide to Antigua.
In the last eighteen months she has added to her roles and has been appointed the new General Manager of the National Sailing Academy.
Although her career has involved significant involvement in the marine and yachting industry her sailing experience was limited to recreational trips until 2018 when she learned to dinghy sail at the National Sailing Academy at age 52.
In her new role she  is passionate about encouraging new people into the sport and the industry for recreation, sport or as a career and is loving the the new experience of Women on Water, a group of novice through experienced women sailors who meet at 4pm every Saturday and go out on the water together.
---