Royal Southern YC, Summer Series 1 – Antigua Sailing Week May Regatta
18-19 May, 2019
The first of the Royal Southern Yacht Club Summer Series, which consists of four regattas, will be held on 18-19 May. The Antigua Sailing Week May Regatta is open to entry for non-members and members alike. The winner of the four regatta series will win a fantastic all-inclusive entry to the 2020 edition of the Caribbean's most famous yachting regatta.
The Royal Southern YC Antigua Sailing Week May Regatta is expected to feature approximately 70 sportsboats and keelboats, this year inviting entries from IRC, Club Class, Double Handed and Mixed Sportsboats as well as the J/88, HP30, J/70, Performance 40 and XOD classes. Competitors, family and friends, are welcome to the Royal Southern Yacht Club during the event to enjoy the view at Hamble River's finest Yacht Club.
The prize for the overall winner of the 2019 Royal Southern YC Summer Series will receive a voucher from Antigua Sailing Week, which generously includes:
Flights to Antigua, funded by Antigua & Barbuda Tourism Authority,
Bareboat Dream Yacht Charter,
Dockage in UNESCO designated Nelson's Dockyard,
and free entry to the 2020 edition of Antigua Sailing Week, April 25 – May 01, 2020.
Antigua Sailing Week will be launching this prize with a party on the Saturday night and will also be providing 5-year-old English Harbour Rum as prizes for the regatta itself.
"We hope to bring you some of our best Antigua weather for the May Regatta," smiled President and commercial director of Antigua Sailing Week, Alison Sly-Adams. "The tagline for Antigua Sailing Week is 'race, chase, celebrate', and many Royal Southern YC members have been coming to Antigua for years, experiencing the fantastic conditions and party atmosphere that we have to offer. Through our partnership with the Royal Southern YC we hope to encourage many more sailors to come and join us in 2020."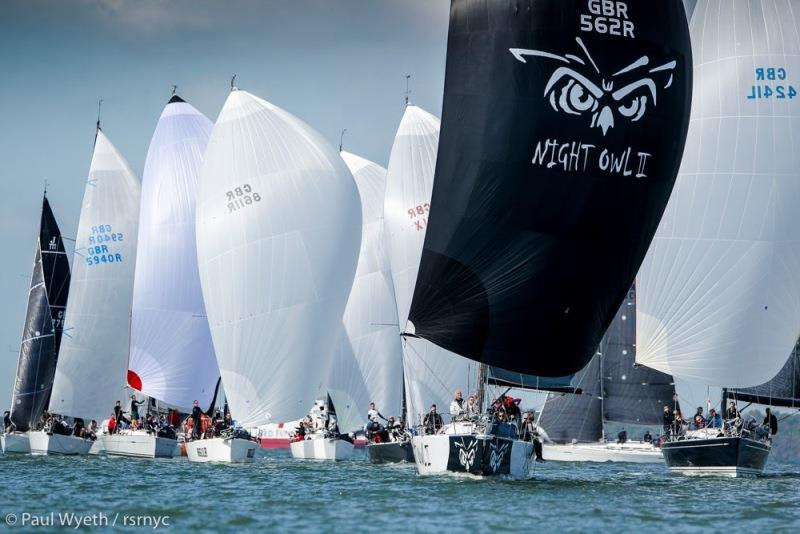 From 18th -19th May, the Antigua Sailing Week May Regatta, sponsored by Antigua Sailing Week and North Sails, will mark the first of the Royal Southern's four annual summer regattas, which this year will feature starts for Double Handed crews. The May Regatta offers high quality, competitive racing for multiple classes including the new Performance 40 Class, the HP30 class and Sunday J/88 racing to name a few. There will also be racing for IRC Classes, Club Class and the Double Handed Class which is new for 2019. Approximately 70 sportsboats and keel boats are expected to race. All are welcome, competitors, family and supporters alike.
The Antigua Sailing Week May Regatta is also supported by North Sails and will therefore feature easy to access sail servicing and some daily spot prizes courtesy of our friends at North Sails!
The Antigua Sailing Week May Regatta will feature racing on two courses in the Solent. Black Group will have IRC Classes, J/88s, HP30, Double Handed, and Club Class while White Group will feature J/70s, Mixed Sports Boats and other classes such as XODs.
All of the Summer Series regattas will have social occasions including a Friday night welcome drinks reception, Saturday night bistro menu, entertainment, daily prizegiving and Crew Supper, and a Sunday Post-event Prize Giving. There will be daily spot prizes, as well as series prizes which are awarded at the RSrnYC Annual Prize Giving. All events will be held at the Royal Southern Yacht Club with superb modern facilities on the banks of the River Hamble.
Discounted entry is given to those who enter the whole series when entering the Antigua Sailing Week May Regatta, there is also a member's discount for whole series entry.
Online entry is available at www.royal-southern.co.uk/racing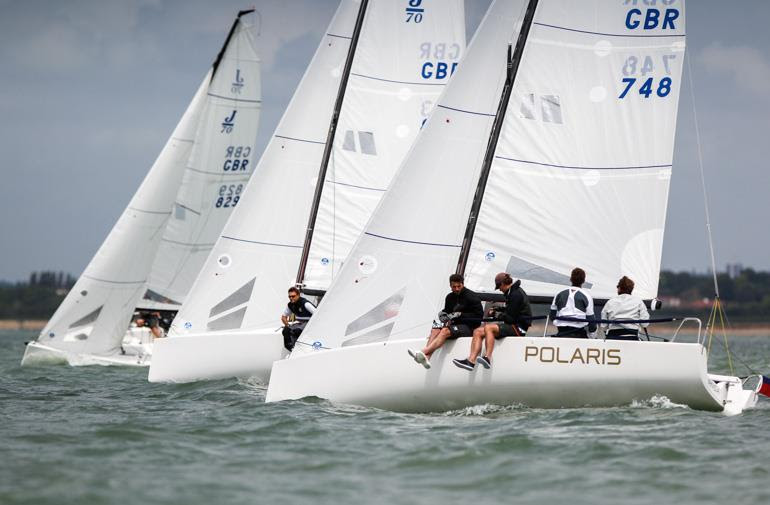 ---
You might also like