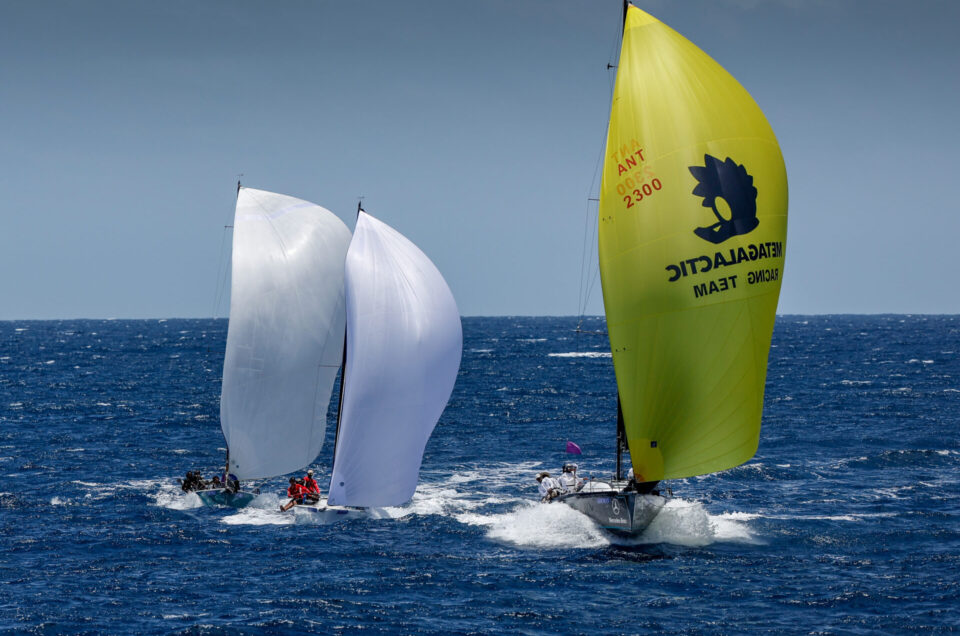 Antigua Sailing Week is delighted to announce the return of Axxess Marine as sponsors of the Youth to Keelboat (Y2K) program throughout the event which runs April 29 – May 5, 2023.
The Y2K program is a structured pathway which provides an opportunity for local youth sailors to participate in competitive keelboat sailing during Antigua Sailing Week. This is the 2nd year that Axxess Marine has generously supported the program here in Antigua & Barbuda, and their investment in the program reflects their commitment to contribute to development of the youth, some of whom will hopefully become future gatekeepers of the local yachting industry.
Axxess Marine is a leading provider of maritime connectivity and communication solutions, operating from locations across the Caribbean, Europe and USA. The company provides and supports VSAT services including Ku/Ka, the latest high speed-low latency LEO solutions from Starlink and OneWeb, 4G/5G Cellular and Satellite TV, all supported by a unique on-demand client portal. Axxess Marine serves a growing number of marine clients across a variety of sectors and, with over a decade of experience in the industry, focuses on creating, sourcing and deploying communications and connectivity solutions around the world.
Founder of Axxess Marine Dennis Henri shares his motivation for partnering with the world-renowned Antigua Sailing Week, "Supporting local yachting events has always been a key focal point for our team, especially those events closely associated with Antigua & Barbuda, the home of our main office branch. We are proud to be the 2023 sponsors of the Y2K Race Day as well as providers of the Official Antigua Sailing Week Press Boat."  He went on to say "I have seen that sailing has brought changes in many children. I hope that more children from the community will get involved in this sport that brings lifetime benefits."
The applications for the 2023 class of the Axxess Marine Y2K sailors are now being accepted at the Antigua Sailing Week office located at the National Sailing Academy until Jan 31st. After that time, there will be selection of the most promising young sailors between the ages of 14 to 25, who will undergo training over the next three months.
New for 2023 the applicants will be split into Freshers, those who will experience racing in ASW for the first time, and Seniors who have had previous Y2K experience or those who are regularly part of race crews year-round.
2022 fresher Daniel Brown who was 15 years old when he secured a spot on the impressive VOLVO 70 Ocean Breeze is looking forward to 2023 and has this to say to others considering the opportunity, "Go for it! Don't be fearful. This is one of the best experiences you would ever have in your life. I am forever grateful to have had this chance. And the best thing I learned that has carried over to my daily life, is the importance of preparation – making lists and checking them twice".
Antigua Sailing Week President Alison Sly-Adams says, "This is the fourth year that we are running the Y2K programme. In 2023 the selection process and training will be much more rigorous. For the sailors who are selected, they can expect to have a life changing week as they get out of their comfort zones and learn the ins and outs of being part of a competitive team."
Boats who would like to support the programme by taking  a youth on board can email info@sailingweek.com to opt in or log into yachtscoring.com and answer the special questions section and select YES to the option to take a youth on board.
Axxess Marine Y2K Race Day will take place on Monday, May 1, 2023.
For more information on Axxess Marine visit; www.axxess-marine.com
---